Mobile App Development
Mobile app development is the act or process by which a mobile app is developed for mobile devices, such as personal digital assistants, enterprise digital assistants or mobile phones.

Data Analytics
Our business analysts and data visualization experts who can provide you with the visualization of data that will enable you to filter, sort and drill down your data visually.

Process Outsourcing (KPO/BPO)
We help organizations remotely integrate our own resources with your teams to deliver seamless knowlege and business process outsourcing in areas like accounting, insurance processing and human resources.

Data Warehousing
We help organizations adopt data driven insights using technologies like Hadoop, D3, DQ, and tableau etc. We empower managers with automated reporting for faster decision making

Business Intelligence (BI)
Business Intelligence (BI) refers to the tools, technologies and practices used to collect, integrate, analyze, and present an organization's raw data in order to create insightful business information.

Cloud ERP Services
Our own cloud hosted ERP solution allows you to run your business efficiently no a subscription basis. This can be combined with out process outsourcing solutions resulting in excellent value while allowing you to concentrate on your core business.

UI / UX Design & Development
Designers also research targeted users to develop a clear understanding of their needs, define interaction models, design wireframes, build prototypes and work on brand color.

Cloud service
Our expertise in constructing a cloud computing environment(private, hybrid or service provider cloud) utilizing proven technologies for delivering application platform services.

Social Media Management
Most organizations do not need full time personnel for managing their presense on various social media channels. We can deliver a professional presense for you business on various online channels based on your preferred levels of engagement.
Areas of Expertise
At Systalent, we strive to excel in technology and customer satisfaction.
We constantly build expertise in futuristic technology and provide increased value to our customers.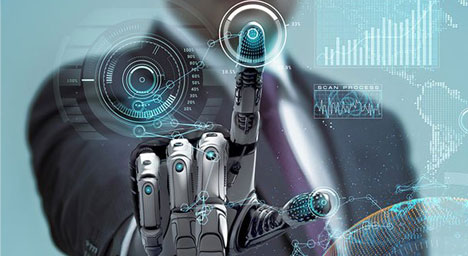 Robotic Process Automation (RPA)
We have developed a RPA system which can help them to configure the execution flows dynamically so that they can test their system in different execution flows.
Blueprism, UI Path | AI & Automation  Company, San Francisco.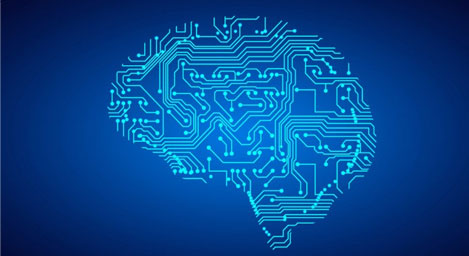 Sentiment Analysis Using AI
Machine learning based natural language processing and text mining from financial news in order to identify trading opportunities.
Python, Machine Learning | Trading Company, Boston.
Finance, Marketing and Sales Analytics
It focused on designing and implementing changes to the current processes, policies, and systems in order to improve the value of finance to the organization.
Informatica, Oracle | Trading Company, Boston.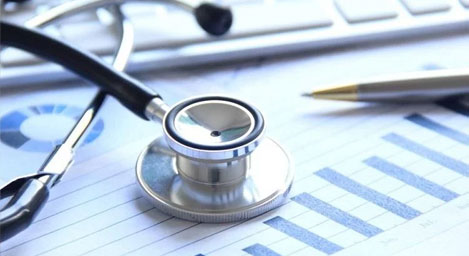 Health Care – Predictive Analytics
This project provides a solution for optimising patient flow to minimise the delay in health care delivery by forecasting and simulating the bed utilisation.
AWS S3, AWS RDS, Apache Spark | Health Care, Boston.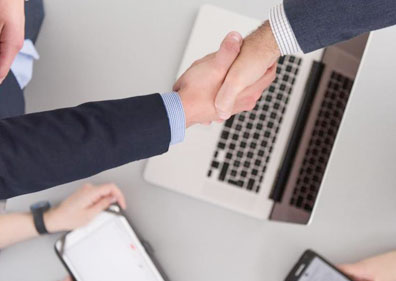 Systalent Software Private Limited is a privately held company established in 2003, providing software development and systems design/support services to clients. Majority of our clients are from the United States, and we have expanded into the Middle-East recently.
We undertake all phases of IT projects, right from design to implementation and proactive maintenance.
Our expertise in a wide spectrum of technology areas such as .Net, Java/J2EE, Mobile App Development, Data Warehousing and Business Intelligence, Cloud Services,  Artificial Intelligence and Machine Learning, Predictive Analytics,  Robotic Process Automation, Blueprism and UIPath etc. enable us to provide scalable, yet cost-effective enterprise applications to our customers.
We also provide consultancy on the use of open-source solutions (OSS) , and on the integration of OSS and non-OSS technologies.
Engagement Models
Co-Development
This is the most common engagement model applied by our customers. A dedicated development team from Systalent works with a client development team; enabling round the clock development, with adequate hours of overlap to ensure smooth communication between the teams. The Systalent resources are engaged on time-and-materials basis, or man-month contractual basis.
Product Development
In this option, Systalent undertakes end-to-end product development or enhancement services, with part of our team visiting the client periodically to gather requirements and provide alpha demostrations. The Systalent resources are engaged on time-and-materials basis, or man-month contractual basis.
Technology We Use
We constantly build expertise on latest and futuristic technology areas to cater to customer needs.
Our ability to scale up and provide solutions in trending technologies is well tested for over a decade.












Systalent Software Pvt Ltd
Thapasya, InfoPark,
Kakanad, Kochi – 682030,
Kerala, India
India (+91) 484 241 5230
USA (+1) 512 853 9870
Qatar (+974) 55600565
business@systalent.com
jobs@systalent.com